Nope, I didn't make a poll. Oh well! This post is dedicated entirely to my sister...who just left the room. So, I'll be interviewing her and then I'll let her say random stuff for a bit. Sound good? Yay, it sounds good! And, this is what Joy looks like (from a Cosby Show perspective)
Combine all those together and what have you got: My sister. Imagine what her personality is....oy vey... Okay, so here's the lil' interview/guest post, I give you:
Joy the Joyful Girl
(among other things...)
(and I'm letting her tell me what to type so if this makes no sense...I apologize..)
What do you like to do with the teenagers? I don't know! It's a cotton candy! *guffaws* What's so funny? Well, it's time we is why does a dog gets a doggie brown?
(she totally just said all that)
I don't know! She took a bite! And then all around the *insert word I have no idea how to spell*....Go back, go back I wasn't gonna say that. Can I type something? Can I type something on the computer? Sisser (sister) please? Please, I'm a really good typer.
(this is all Joy's typing)
hukokl,.l,,l;llrekkflkfkilokllklkcjkjknkjifjfkji8jfioiifioio;ifkgklkglklkl;k;k;lgklkf9gklkglkigoilffb
(unfortunately Google Translate couldn't help us at all)
My turn
(back to normal talk)
I wanna type!
Me: you already had a turn.
Joy: You're mean! Lemme try!! Can I talk to her? I wanna talk. *gasp/hiccup* That Grace Bailey keeps hiccuping and hiccuping and that Owlice (Alice) had a baby! I wanna get three turns typing sisser please, please *pause* You're mean!!
Thank you Grandma for the pretty dress. I love you!
That's all for now! I'm pretty sure she just took back the status of "High Queen of Random". *sigh* Good Grief.
Joy: Sisser aren't you going to put cupcakes on your bwog?! (blog) You BETTER put dat (that) cupcakes on your blog.
If it'll save me from any injuries:
Me: Put the sledgehammer away, Joy.
P.S. Follow Lizzi's blog! She's brand new and could use some followers: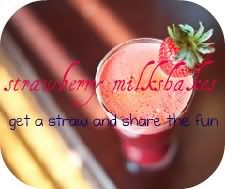 Do it. I'm serious.