remember
this post
? if you don't, pretend you do. it was a day in which i decided to document my feet. where they've been, what they've done. and today, i'm inviting you to document your feet, too.
this is not my photo, my dad accidentally deleted all the photos off of the camera before i could upload them. so, goshbubbles.
so this is me, not going with the masses who are most likely posting photo challenge that has something to do with thanksgiving. my feet are currently sock booted. what's a sock boot, you may ask? close your eyes and picture me with big, billowy blue pajama pants, with the ends tucked into my socks. those are sock boots. mommy is painting the front door and my sister is spying on her through the peep hole on the other side. daddy just finished cutting up the fresh pineapple he bought and i just finished my breakfast of waffles and warm milk. and now, piano practice.



what are your feet doing?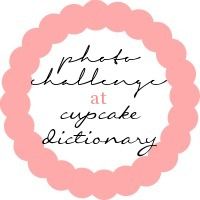 rules:
//. the photo must be taken by you
//. link must go to your post, not your blog
//. you don't have to have a blog, you can link up your flickr
//. try to comment on a few other entries
//. have fun!!
the linky will close sunday night and the finalists will be posted on monday, winners will be announced next wednesday. now, get to it :)
-kiss kiss kiss, hug puss in boots-