This is a special post provided by me, but, I'm at my grandma's house, warming up from all the SNOW!!! That's right, it snowed today, and I have a snowball as big as Rhode Island. Soon to be Texas, then Alaska. So, I endured picking my favorite book, now it's time to pick a favorite TV show?! *sighs* I'll live. Let's think.
I have three favorite shows:
1. The Mentalist. I love it because it's mysterious, not too gorey, and Patrick Jane is plain legend! Not to mention I love Lisbon. She rocks. Instead of shooting innocent people all the time, they take the time to really figure out the case, and it makes you think. And it's funny ;)
2. Doctor Who: David Tennant. I LOVE Doctor Who, and David Tennant! He's such a legend! (And Donna Noble is my favorite, also) I'm sure Matt Smith is great too, but to be honest, I don't get BBCA, so I can't watch any of the new episodes. I just re-finished Martha Jones, and now we're going back to Donna. That's PBS for you ;) It's the only British TV show I watch, because I can't understand any of the others.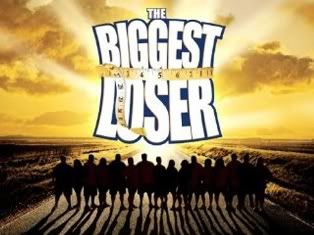 3. The Biggest Loser. I don't watch reality TV, and I don't really count this as reality TV. It's a show about people who are overweight, getting their life back. It's intense, and I just love to see Jillian yell her head off at the contestants. Of course, that not the main reason I watch it. It's inspiring. It's a good TV show. (I'm not good at reasons)
Okay, so, if I had to choose between these three...I can't. I love them all equally. But today, I'm a Doctor Who lover. So...yeah ;)
-Jocee
P.S. It's SNOWING at my house!! Pictures and more posts shall cometh!!
(All pictures property of other websites. Sadly, I don't own any of them)